DN25 Forged Steel A105N 1inch 900LB Metal Seated Ball Valves For High Temperature Bare Stem Ball Valve We Have Stock
Ball valves are quick-opening and require only a quarter-turn to open or close. They require manual or power operators in large sizes and at high operating pressures to overcome the operating torque. They are equipped with soft seats that conform readily to the surface of the ball and have a metal-to-meal secondary seal. There are various types of ball valves:
API 607 ball valve, API 6D ball valve, stainless steel ball valve, trunnion ball valve, Floating ball valve, motorized ball valve, electric ball valve, actuated ball valve, high pressure ball valve, gas ball valve, 2 inch ball valve, fire safe ball valve, control ball valve.
Ball valves are widely used in oil and gas pipeline, oil production, oil refining, petrochemical, chemical, chemical fiber, metallurgy, electric power, nuclear power, food and other industries. They are widely used in different countries, such as USA, Mexico, Russia, Europe, the Middle East, Southeast Asia, and etc. We also have a wide range of valves that are manufactured according to customers' specific needs which includes the ball valves that are designed using the latest technology and is suitable for crucial operations. Our valves are easily accessible and can be maintained easily with low maintenance cost, high quality and are resistant to corrosion. Used in many hydrocarbon process applications, ball valves are capable of throttling gases and vapors and are especially useful for low-flow situations. Ball valves are best suited for stopping and starting flow but may be used for moderate throttling. Compared with other valves with similar ratings, ball valves are relatively small and light.
| | |
| --- | --- |
| Item | Valve |
| Type | Ball Valve |
| Certification | CE,TS,ISO9001,ISO14001,ISO18001,API |
| Brand | VERVO |
| Model number | Q641F-900LB |
| Power | pneumatic,Bare Stem |
| Port Size | 1" DN25 25MM |
| Structure | Ball,Floating |
| Pressure | low perssure |
| Temperature | -46~200 |
| Medium | Water gas steam |
| Connection form | Flanged |
| Body material | Forged Steel A105 |
| Seal material | Gasket |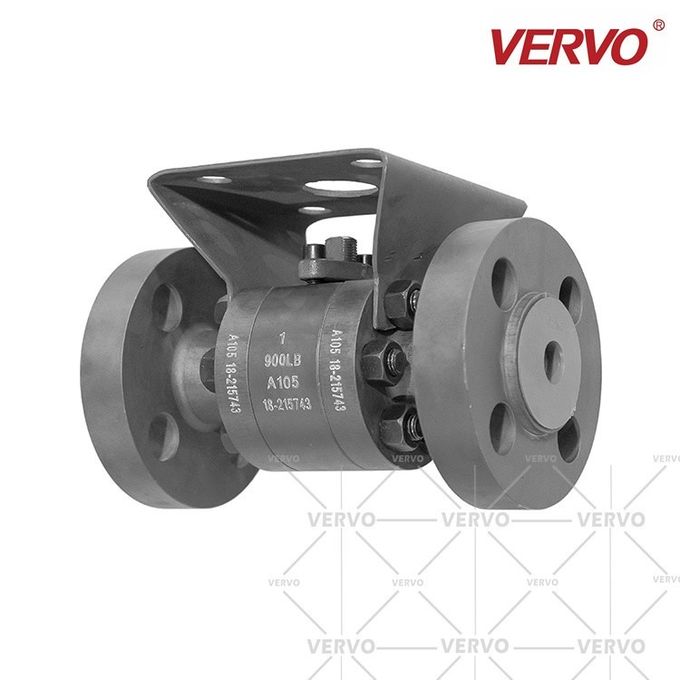 Keywords of DN25 Forged Steel A105N 1inch 900LB Metal Seated Ball Valves For High Temperature Bare Stem Ball Valve We Have Stock

DN25 Ball Valve,Carbon Steel Ball Valve,3 Piece Ball Valve,Soft Seal Ball Valve,Three Piece Ball Valve,Forged steel Stainless Steel Ball Valve,Metal to Metal Seat Ball Valve,900LB Ball Valve,Bare Stem Ball Valve,Iso Flange Ball Valve,Pneumatic Actuator Ball Valve